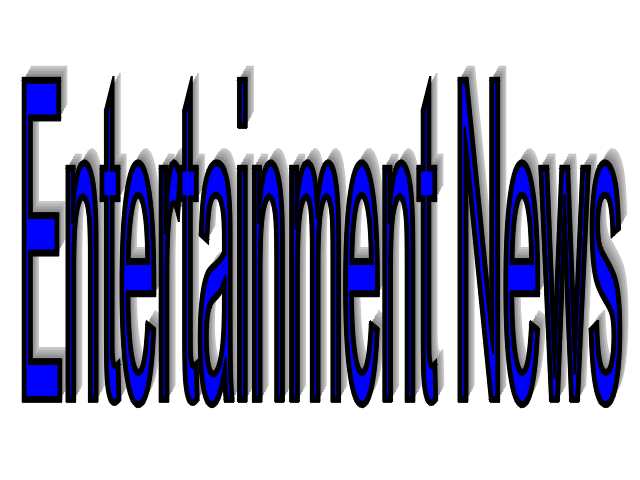 MEGADETH'S NEW ALBUM SLATED FOR
August 31 release on Capitol
LEAD SINGLE "CRUSH 'EM" APPEARS ON UNIVERSAL SOLDIER: THE RETURN SOUNDTRACK
VIDEO TO FILM WITH BAND AND
WRESTLING SUPERSTAR BILL GOLDBERG, JEAN-CLAUDE VAN DAMME

Los Angeles - June 3, 1999 - Following on the monster path laid with
1997's Cryptic Writings, an album that garnered not one, two or three but
FOUR chart-topping rock radio hits and near unanimous critical acclaim,
Megadeth is set to release their ninth album for Capitol Records on August
31. Entitled Risk, it features the trademark blend of power, musicianship,
intellect and raw emotion that has made the band one of the mainstays of a
musical and cultural movement. Leading off the charge will be the anthemic
track 'Crush 'em' which will appear on the Universal Soldier: The Return
soundtrack (Trauma) set for release July 13.
A video will be filmed in Los Angeles on Friday, June 4th with WCW
champion Bill Goldberg and film star Jean-Claude Van Damme joining Megadeth
in what promises to be an explosive production. Set in an industrial
wasteland, much like where the video for Megadeth's song 'Hangar 18' was
filmed, the video will feature the band's live performance of 'Crush em'' and
interaction with the pair. Frontman, Dave Mustaine commenting on what appears
to be a strong match, says "wrestling is agressive much like our music,
especially in its presentation and the fans are equally fanatical - I think
we will all like each other. A a martial artist, I respect Van Damme and
Goldberg's athletic abilities and look forward to working with them."
From the heavy hitting "Crush 'em" which Mustaine says was written
specifically for sports, to the industrial "Insomnia," thundering "Prince of
Darkness" and melodic "I'll Be There," RISK is an album as daring as its
name. It was recorded in Nashville, with producer Dan Huff once again at the
helm.
Withstanding the test of time, Megadeth have built a legacy over the
last 15 years. Not just of strong, tight musicianship but impressive
longevity. Formed in the spring of 1983 when Mustaine met David Ellefson, a
rocker from Jackson, Minnesota, Megadeth was built on the foundation of
attitude toward cold war politics. They debuted with 1985ís KILLING IS MY
BUSINESS ...AND BUSINESS IS GOOD! on Combat Records, setting out on a
journey that would yield gold, platinum and double platinum records and sold
out tours world-wide including last summer's Ozzfest. Instantly tagged as
faster, louder, more ferocious, and more adventurous than any other band of
their time, they followed up with PEACE SELLS BUT WHOíS BUYING in 1986, the
bands first major label release (Capitol). Then came SO FAR , SO GOOD, SO
WHAT! , the classic RUST IN PEACE which was certified platinum in 1990,
COUNTDOWN TO EXTINCTION which went double platinum and shot to #2 on the
Billboard top 200 in 1992 and 1994's platinumYOUTHANASIA. 1997's CRYPTIC
WRITINGS, which debuted at #9, is closing in on platinum. Featuring the
bandís unwavering conviction mixed with a desire to explore new territory, a
characteristic marking itís career as a true musical pioneer, this album
received unprecedented rock radio airplay with four chart-topping singles
marking the strongest show of radio support in the band's history.
Recognized many times over by The National Association of Recording
Arts and Sciences with seven Grammy nominations, Megadeth has always been
forward-thinking. Creating a first in the mainstream comic industry,
principal lyricist Mustaine worked closely with Chaos Comics! to develop and
release a now collectible comic book series, The Cryptic Writings of
Megadeth, which adapts the lyrics from several Megadeth albums starting with
KILLING IS MY BUSINESS. The launch of the band's award winning web site
Megadeth, Arizona back in 1994, marked Megadeth as one of the first bands
ever on the internet, paving the way for scores of bands to follow.
As Maximum Guitar proclaimed, ďMegadeth are at long last poised to be
the kings of heavy metal. This time itís a fight to the finish.Ē We invite
you to partake, feel, and support the power that is Megadeth.
www.megadeth.com

---
HAIR BAND TOUR TICKETS GOING FAST
RATT, POISON, LA GUNS & GREAT WHITE
It only goes to show that 80's metal is back and is stronger that ever.
With an average of between 12,000 and 20,000 tickets sold, this package is one hot item.
If you plan on seeing the foursome when they play your area this summer, you'd better get your
tickets early. Not only to get good seats, but to avoid a sell out and having to pay scalper prices.
Look for new albums from several of these bands out on Sony Music.
Another sure fire tour that's slated for later this summer is THE ROCK NEVER STOPS W/ Ted Nugent,
Night Ranger, Quiet Riot and Slaughter.
See pollstar for all your important concert dates www.pollstar.com

---
N.J. buys Springsteen tickets
EAST RUTHERFORD, N.J. (AP) - New Jersey greeted native son Bruce
Springsteen with open arms and wallets over the weekend, though The Boss
didn't play a note. Fans snatched up 308,000 tickets for Springsteen's
15-night stand at the Continental Airlines Arena, from July 16 to Aug. 12.
Springsteen, teamed up with the E Street Band for the first time in more than a
decade, was expected to be one of the summer's hottest concert tickets. Ten
shows were added Saturday. The first 10 shows - more than 200,000 tickets - sold
out in just five hours. Fans flooded phone lines at the rate of 15,000 per minute.
Check back for future article on the BOSS' Eurpoean tour from London England.

---
Update: 'Phantom' can't beat the dinosaurs
LOS ANGELES (AP) - It's the kind of disappointment most studio
executives would fall on their light sabers for: The "Star Wars" prequel failed
to beat the opening-weekend record set by "The Lost World: Jurassic Park,"
figures showed Monday. "Star Wars: Episode I - The Phantom Menace"
amassed $64.8 million Friday through Sunday, short of the $72.1 million for
Steven Spielberg's dinosaurs over the Memorial Day weekend in 1997.
Otherwise, "Phantom" was flying high. It set records with a five-day gross of
$105.7 million and with a $28.5 million opening day. It also became the
fastest movie to break the $100 million barrier, in just five days.