Highlights and Info from Livestock 9 The Final Chapter
May 1st & 2nd - Zephyrhills, Florida
brought to you by Cellar Door and WXTB 98 Rock
MAIN STAGE
KID ROCK
SAMMY HAGAR
LOUDMOUTH
GODSMACK
STABBING WESTWORD
SECOND COMING
VERGOS MERLOT
HONKEY TOAST
BUCK CHERRY
SLASH'S SNAKE PIT
SPONGE
SILVERCHAIR
LOCAL BAND STAGE
FREAKS RULE
SWINGING MOOKS
SILVER
TEER
NEUROTICA
SMACKHEAD
THE ROCKERS (80's Hair cover Band)
AND MANY MANY MORE
we apologize for anyone we left out
TO CHECK OUT SAMMY HAGAR'S SET CLICK HERE

Buck Cherry Rocks with WWLIVE Publisher Bryan hangs backstage with
crowd favorite "LIT UP" LOUDMOUTH who proved they know how to rock!!


Slash's Snake Pit singer Rob Slash during "Knocking
hams it up for the camera On Heavens Door"

Slash seen here with Bryan Lambert
The final Livestock seemed to live up to all the rest. A few of the highlights were on the local stage
The Swinging Mooks and local headliners Freaks Rule brought the house down (or pasture we should say,
since it was in one.) To many in attendance Godsmack kicked major ass. Second Coming won over the three World Wide Live Online Staff members that were in attendance. The major whoopass of the entire weekend was
Slash's Snake Pit. Slash and company ROCKED!!!!!!!!!!!!!!!!! Sammy Hagar to close out Saturday Night and Kid Rock's brand of Rap Metal on Sunday came a close tie for second. We all can't wait to see what 98 Rock has in store for us next year. They say it'll be bigger and better than ever. This writer personally liked Slash and Loudmouth. The personal highlights was meeting Sammy Hagar for a second time and getting Slash to sign a couple of things for me.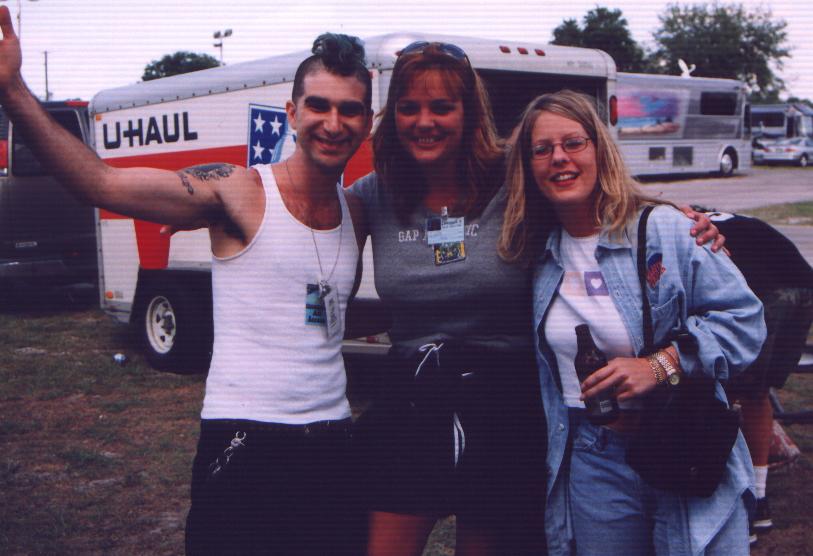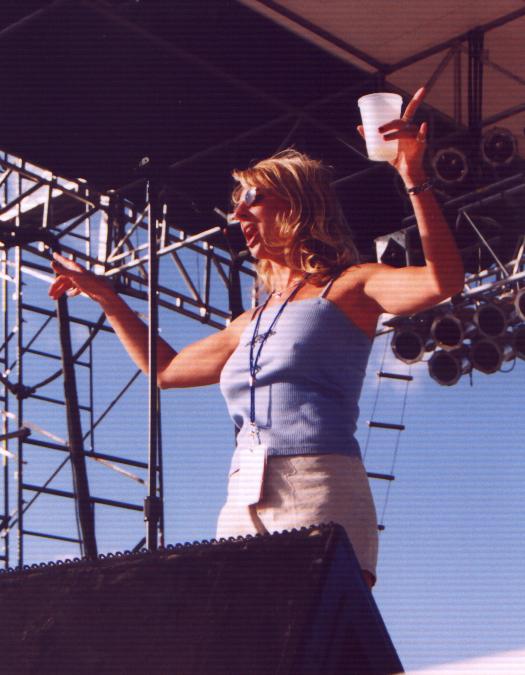 Anita Wadd patronizes the crowd Anita and friend w/ Ronnie D. The Infamous Lana getting the
of Swinging Mooks Fame hot afternoon crowd reved up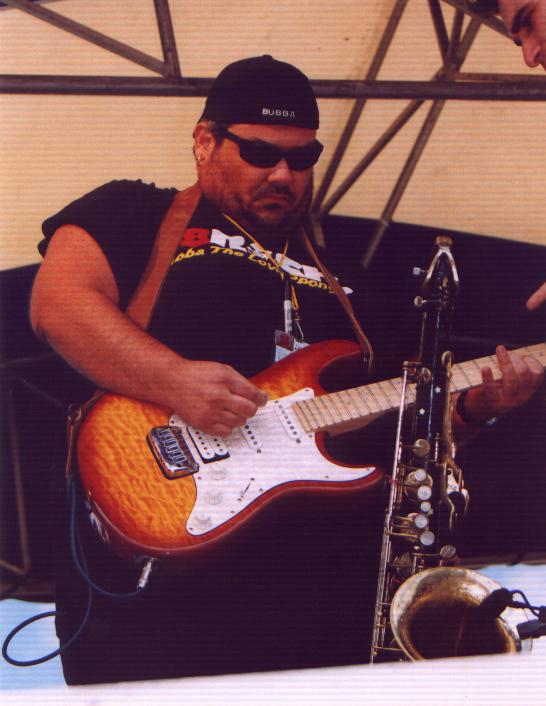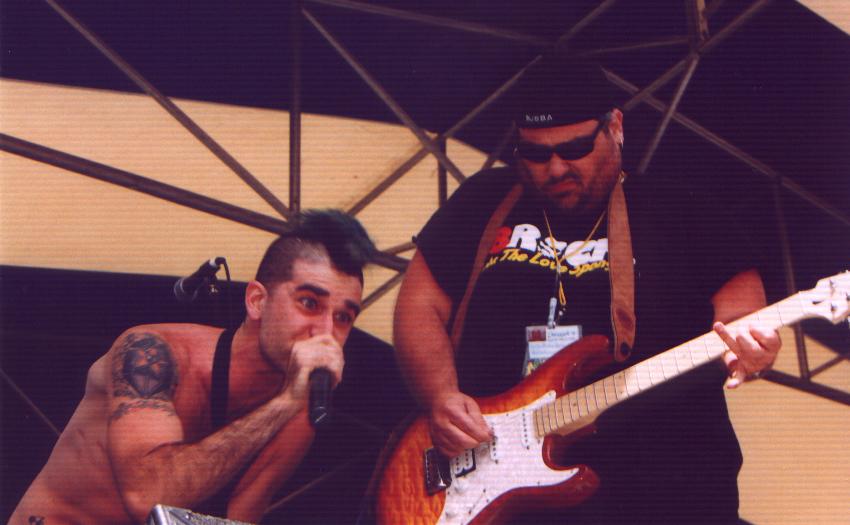 Guitar god Bubba the Love Sponge shows he's more that just talk while jamming to
AC/DC along w/ Swinging Mooks Ronnie D.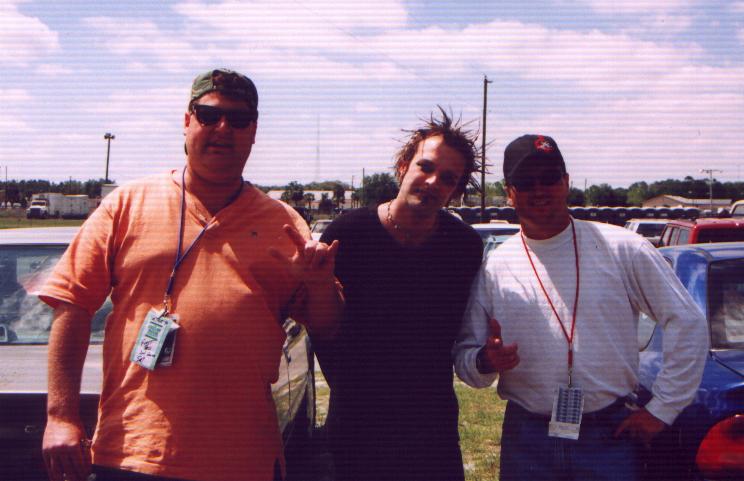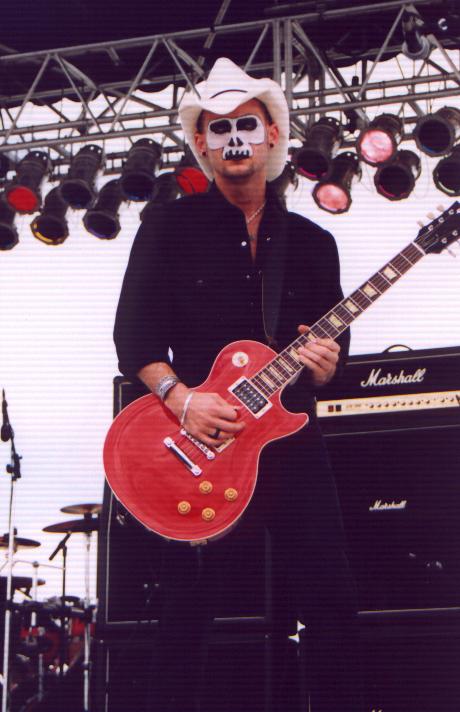 World Wide Live Assistant Editor Erik Bigalke and Friend Scott
hangs out with Vergos Merlot after their cool set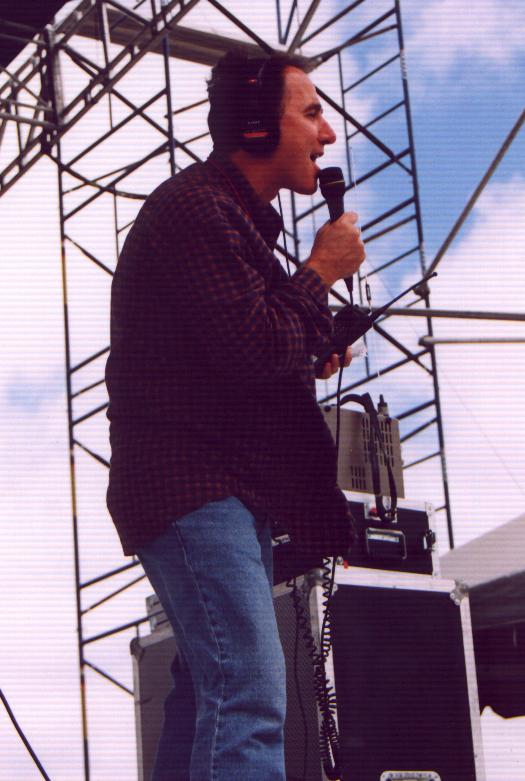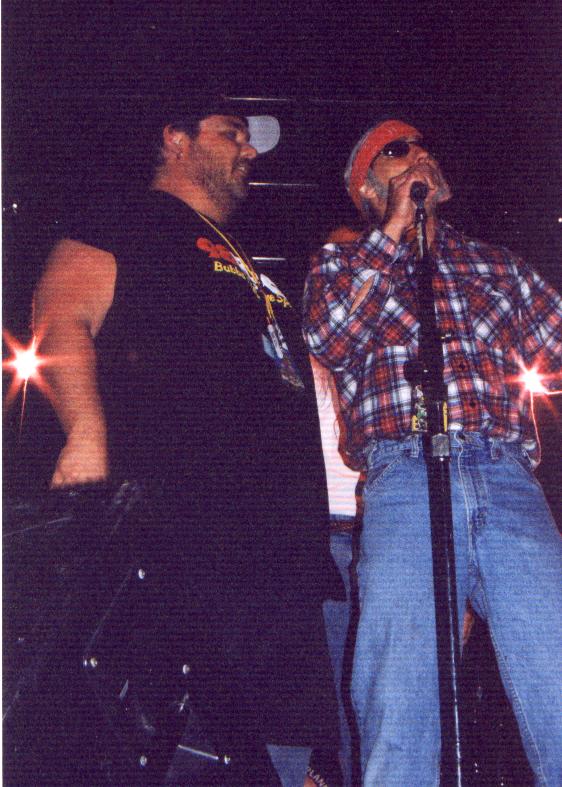 Ted Kamakazi Bubba & the infamous Ned
and you didn't think he existed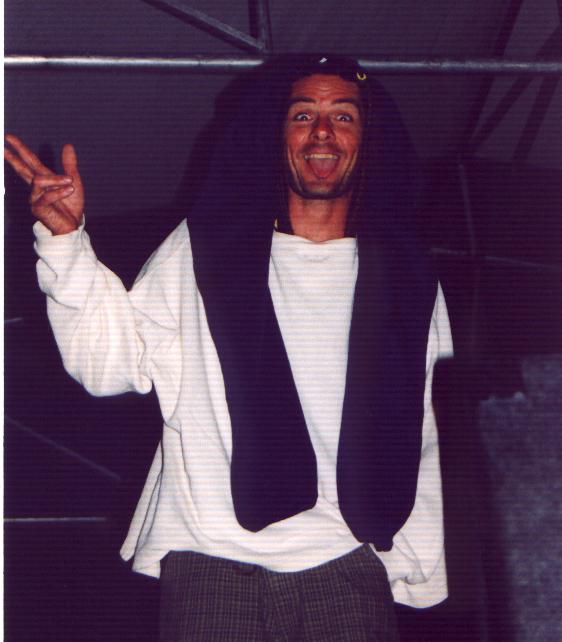 Brother Phil of Freaks Rule The twin guitar attack of
before they brought down hard Rocking hometown
the house with their brand favorites TEER
of funky rock and roll.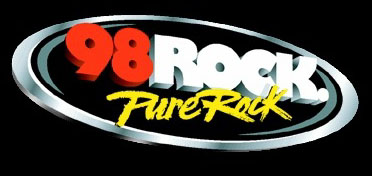 click on the logo above for more details
on LIVESTOCK 9


for more info on any of the bands that played Livestock check out the Universal Band Listing


All photos (c) AUDIOFILES - Publicity, Promotion & Photography
no part may be used without prior written consent of AUDIOFILES